Easyclix realizes at 60% of its time the repair of PC computers PC (equipped with Windows or Linux) for all the Chamonix'valley.
We repair PC desktops or laptops, all possible brands and almost all types of repairs

Reinstalling Windows systems on Chamonix PCs
Windows XP, Windows Vista, Windows 7, Windows 8 and 8.1 or Windows 10: Easyclix is able to handle any system re-installation of Microsoft Windows, installing all drivers, your favourite applications, recover your data and the configuration of all your settings (Office software, accounting software, sound software or video editing) in the best practices.
We can also work too on very old PCs (if it's your choice to have vintage computers that run !) With Windows 95, 98, 2000, NT4.
Easyclix even has in its desktops the Windows 3.1 installation disks …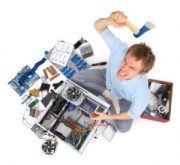 Cleaning a Microsoft Windows computer
All Windows computers encounter problems of latency, overloaded memory, poorly configuration at start-up, or regular crashes on incorrect installations or incorrect drivers updates (by Microsoft themselves very often with their Day-after-day updates).
We handle all these mishaps and we can make the same computer more efficient than before just by correctly configuring your Windows system. We also handle in deleting the viruses, malwares and other inconveniences present on your PC. Contact us and bring us your PC, you won't be disappointed !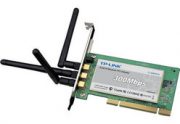 Hardware modifications in a desktop PC
In desktop PCs, we can do much more hardware-modifications work because any part could be replaced easily in a failure event (such as power supplies, RAM, or Power / Reset buttons), Or, can be added in case of "not present initialy" (such as network cards, WiFi cards, sound card, new generation graphics card, etc.).
Easyclix can easily change these parts, however, for most of these components for PC, the order of the hardware will be necessary because we no longer have in stock this kind of components given the few benefits on these "old PCs" since 2013/2014 …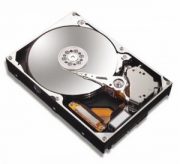 Hard drive replacement in a Personal Computer (on laptop or desktop)
One of the most common failures encountered in PC (and Mac) is the death of your internal hard drive, which is very easy to replace.
The problem for you, if you have not made a backup, is to lose all your data ! … But, you will not lose your PC because in a half day of work we can proceed to its replacement (mechanical hard disks type HD D: 500GB, 1TB, 2 to 4TB possible on order – or, with new hard drives "SSD", 120GB, 250GB or 500GB and +), we proceed of course at the same time to the system re-installation, initially present on your computer.
PS: this is the time to take advantage of its problem to switch to the SSD (very fast compared to HDD) and arrive to a best speed to work more easily (same technology of hard drives as in new Mac computers).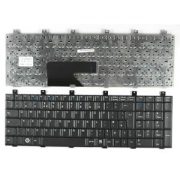 Keyboard and touch-pad replacement (on laptops)
If your PC has encountered water, coffee or other free-flowing liquid, and if the quantity has not been too "little", you will still have a full keyboard to replace, because that is the first part that will die in this kind of situation.
Easyclix can replace your keyboard on all models of laptops, simply, we can not have the part immediately, but, with our French supplier, count 48h often to receive your new keyboard. The price for the time-to-work could change between an half-hour to 1h30, it all depends on whether your keyboard must be accessible from below or from above the computer !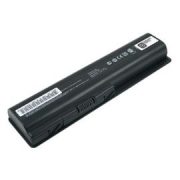 Changing the battery (on laptops too)
Your laptop has few years old and its battery no longer efficient ? Don't worry, the batteries of the PC often do not hold the blow more than 2 to 3 years after purchase (even if its use was not intense !). Easyclix can find your battery on order and proceed to its replacement.
Very often, Easyclix is only there to find the part, the batteries are easily changed on most laptops, except the new models since 2015 where the manufacturers are now having fun to put it in the computer, with obligation of disassemble some other parts of the PC to access to it.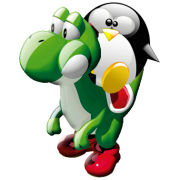 Linux installation on a PC (next to Windows or instead)
Easyclix is based on the Linux Open Source operating system for nearly 12 years now, and want more people to have access to this very stable and thought-out operating system on their PC instead of Windows always pre-delivered during the purchase. Easyclix helps you get to the point where you need to go through Linux by installing Linux completely and configuring it perfectly working, just as you have a clean, turnkey installation with all your favourite programs and all your data!
We can realize installations in parallel of Windows (configuration in Dual-Boot) or in place of Windows.
Contact us for more information and to know the prices of the Linux services