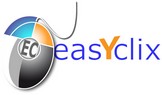 Easyclix, your IT specialist in Megève and Praz sur Arly offers a multitude of IT services for individual people and professionals.
With an appointment, Easyclix goes to your home or your company to bring you advice and assistance in computing on Megève and Praz-sur-Arly.
IT Support and computer repair service on Megève and Praz-sur-Arly
Computer repair service : repairing desktop computers or laptops PC and Mac on Megève by Easyclix.
We are able to provide solutions for your computer, both hardware and software, such as resetting computers, cleaning of viruses and malwares, configuring various settings, installation of peripherals, Easyclix brings you quick and easy solutions.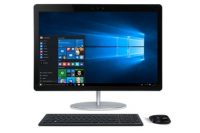 PC Repair (desktops / laptops) under Windows or other operating system, on Megève
Easyclix can repair your computer type PC, equipped with Windows 7, Windows 8 or Windows 10 in Megève.
On hardware problems, we can replace a faulty hard disk, boost your PC with some Gb of RAM, or repair your Windows operating system (optimize the existing or upgrade, or vice-versa to the previous version).
Contact us for your troubleshooting of Windows computer on Megève, we come with an appointment only. Thanks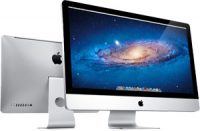 Apple computers repair (iMac, Macbook, OS X) on Megève
We repair the iMac and the Macbook Pro on the Megève sector. Easyclix can offer to you : upgrading your Mac, reinstalling operating system if it has crashed during an OS X update, or upgrading your old Macbook or iMac to make it more powerful with an SSD hard drive, or optimized the RAM parameter, up to 16GB), and could also do replacement of batteries or screens (where possible), and configure printer settings or other peripherals.
Our skills are quite extensive on Apple computers, contact us for more information, and tell to Easyclix what is your problem.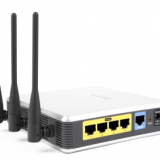 Internet installation (Box, routers) in Megève
Easyclix could come and set up your equipment allowing for you to have Internet in your chalet or apartment in Megève and Praz-sur-Arly, that's includes the installation of your ADSL router (Livebox, SFR box, BBox, Freebox , Or single brand router).
Warning: Easyclix can not subscribe for you an Internet line on an ADSL provider (Orange, SFR, …) or satellite provider (Sat2Way, …), please contact them before contacting Easyclix to install all the peripherals.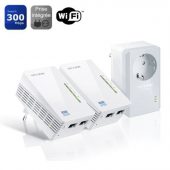 Installation of Wifi extenders in Big Megève's chalets
In order to have a full Internet access in all rooms of your house in Megève, in the case of large chalets or large apartments, Easyclix can come to set up WiFi relays in your home to optimize the Wifi signal and to have all your devices connected in your home without worrying about receiving data.
We can come to audit your home and carry out tests to define the best places to place Wifi extenders, and configure your installation to have only one Wifi code. We can reinstall your printers as well, as your tablets, smartphones and any computers.