Planet Hi Tech Chamonix : Your Smartphone and Tablets repair
20 Place de l'Église, 74400 Chamonix-Mont-Blanc – Tel : +33(0)9 51 76 81 97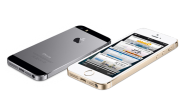 Smartphones repairs : iPhone, Samsung, BlackBerry and all others brands
Replacing broken touch screen, repairing a Home button or charging button, or audio connection, Planet Hi Tech Chamonix is able to assist you in repairing smartphones or broken, drowned, or deemed obsolete tablets.
In the case of a totally unusable phone, it is possible in some cases to be able to save your photos, music and other important data.
Repairable brands: Apple, Samsung, LG, HTC, Nokia, Sony, BlackBerry, Wiko, Huawei, etc.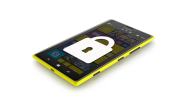 Unlocking any recent smartphone operator
Planet Hi Tech Chamonix is also specialized to unblock your smartphones, if it is blocked on a particular network (like Orange, SFR, Free, or other foreign network). They know the unblocking steps to be carried out and can realize this in a short time generally in the case where you know the original operator. If this is not the case, Planet Hi Tech can try to find it and then to take the necessary steps to its release.
Contact them before coming, to know the rates and the time necessary for the steps to be carried out on their side.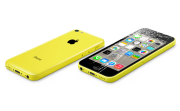 Accessories for Smartphones and Touch Tablets
For your iPad, iPhone4, iPhone5, iPhone 5, iPhone 6 and iPhone 7, Samsung Galaxy, Nokia Lumia, Wiko, and many other brands and models, Planet Hi tech is also a seller of accessories for your connected devices Smartphones and Tablets.
Directly in shop, find a wide choice of accessories, some very practical, others "beautiful" or "funny", Planet Hi Tech has more than 3000 references on stock directly available !

Cyber Café in Chamonix Mon-Blanc
Planet Hi Tech also offers Internet coffee service in the heart of Chamonix Mont-Blanc !
(Easyclix is responsible for the computers installed at Planet Hi Tech Chamonix, equipped full Dell and 21 inches screens !)
They are 3 computers available from 10:00 am to 12:30 pm, and from 2:30 pm to 7:00 pm, on weekdays, from Tuesday to Saturday
(except in season, Monday to Sunday)
Timetables may vary according to Planet Hi Tech, please contact them for more information.