Easyclix realizes on Chamonix and on other next cities (Servoz, Les Houches, Argentière and Vallorcine) the installation of "Boxes" (or ADSL routers strictly speaking).
The service includes installation of all your computers and devices (laptops, desktops, iPad, iPhone and other smartphones that can be connected to the Internet),
The connexion of computers that don't have Wifi, and the configuration of all other possible parameters available on the routers such as
Backup servers, Wifi settings in WEP / WPA, choice of SSID and encryption key, DNS, DMZ, etc …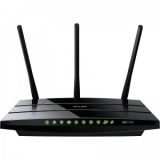 xDSL Routers Install in Chamonix, Les Houches and Servoz
Easyclix is operational to come at your home, on appointment, to set up your equipment that will allowing you to connect to the Internet (type ADSL / xDSL).
We can come for Livebox pro and personal (Orange), Box SFR, Freebox, BBox (Bouygues), and all other brands of routers not related to an ISP, such as Netgear xDSL Routers , Cisco, D-Link, Linksys, TP-Link, Trendnet and other equivalent brands.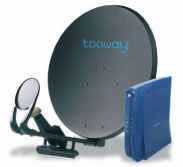 Installing the Satellite Internet method
For habitats that are not eligible for the standard telephone line and thus benefit from the Internet via ADSL (the reasons are many), it is possible to opt for an equivalent monthly rate to an Internet subscription with the Internet by Satellite. Only the cost of the basic installation is higher (installation of the dish, purchase of additional network equipment, and taking time for general configuration) but the throughput is often better than through the conventional Internet by the phone line.
Easyclix can handle the installation and configure the equipment required for an Internet access with the Satellite on Chamonix.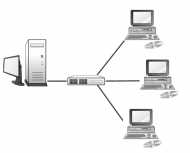 Installation of home or small business networks
In addition to a simple installation of the Internet, Easyclix can install all the equipment allowed for the network of your small computer park (can have computers type PC or Mac, printers cabled in RJ45 or Wifi, Smartphones Or Tablets, small NAS data servers in Raid0 or Raid1, or Proxys, game consoles, multimedia servers (under unRaid OS or equivalent, with shared software such as Plex or equivalent)).
We can take care of the necessary RJ45 wiring or total wifi with the help of specific relays.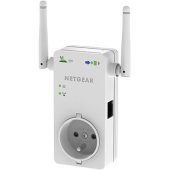 Installation of Wifi relays for a better signal extension
If your router is misplaced in your home (for example, to your electric meter as it is customary now) or if your home is very large (on several levels or a large amplitude), Easyclix can help you in choosing the Wifi relay(s) configuration in different places in your home, where your signal is weak or non-existent. This can be very practical, especially as today the smallest connected device needs Wifi !
We advise you to purchase the necessary relay equipment "repeaters" Wifi (between 1 and 10 sometimes!) And come to your home to configure them one by one, by appointment only.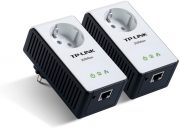 Installation of Kit CPL
To avoid having to pull RJ45 Ethernet cables across your home to get from one room to another, Easyclix can install the CPL Kits, which is designed to transform both sides of Your home, an Ethernet signal in electrical signal, and therefore makes it transit through the electrical network of your home.
We will first have to verify your eligibility on CPL, many old houses with old electricity meters can not be equipped with them, for others, it is possible at the end of this installation to place a network switch, others Computers or printers in network, extend your Wifi even …