Your IT engineer on Combloux, Sallanches and Passy
We do IT support, and IT services at Easyclix company, and we purpose too websites creation service and PC and Pac repairs.
We have too the distant IT support service, with a special software, we control your computer for you to solve your problem(s), and, we could do for your company an IT project management, that could help you to create the perfect software or website for your business.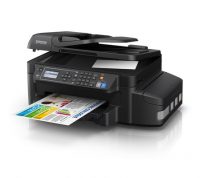 Printer installation (USB or Wifi) on Sallanches Combloux and Passy
If you need help to install a printer by using the USB cable or the wifi connexion, on one or more computers (PC, Mac, Smartphones, iPad, etc.), Easyclix could configure that for you, for a little printer at 50€, or for a very big printer with a lot of functionalities.
We install the printer functions, the scan functions, and we could too configure a shared folder on your lan, or by FTP to share all the documents you create with the scan for example (it depends the functions that purpose your printer, and it depends the models and brands, and your operating system too).
Possible brands : Canon, HP, Brother, Xerox, Epson, Samsung, etc. This work of printer installations d'installation d'imprimantes possibles sur secteur Sallanches Combloux et Passy sur RDV, merci de nous contacter auparavant et nous donner un maximum d'informations avant intervention de l'informaticien Easyclix.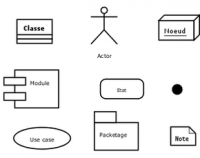 IT project management
Easyclix can manage your IT project with UML and MERISE methods (UML and MERISE methods are specifics languages that are used by programmers to explain an IT project). The IT project management helps to describes all steps of a computer project to limit the number of design errors.
Specifications file, software specifications with UML and MERISE, technical manual, recipe file, all these documents are important to manage correctly an IT project, with the programming phase of the software.
Easyclix could follow the IT project management, and sometimes, could develop the software if the chosen language is known by Easyclix, else, Easyclix could find for you the good person to do this phase of the work.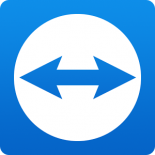 Remote IT Support (on Sallanches, Combloux and Passy)
If it is possible (if you have an internet connexion with your computer), Easyclix could control your PC or Mac directly from his workshop to solve your computer'problems, by installing a little software that permit to enter in your laptop or desktop.
This is the remote computer repair, more easy because you have not to move with your computer to solve a little problem, you win time and money !
Just, contact Easyclix, we will explain to you how to install this little software (Teamviewer) and after that, we could start the remote IT support with you.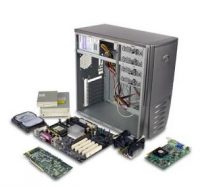 Sale of recycled computer equipment
Easyclix take sometimes some interessant old computers (maximum 4-5 years) to boost them with new parts, new operating system, and offer them for sales after all operations. It could be laptops (at 90%) or desktops (10%), in general they are good computers (like Dell, Lenovo, Sony, Toshiba, Alienware, Macbook Pro, Macbook Air, iMac, etc.). In general they are sold at 50% of theiur original value, but with best components on them after repairs done.
Please contact us if you need a computer like that, if we haven't, we could search one for you.