IT Support on Sallanches, Combloux and Passy
Easyclix do IT Support on Passy, Sallanches and Combloux at home, to repair your computer for example or to do some other IT Support services.
It could be IT support to repair laptops or desktops, for PC or Apple computers, with Windows, Linux or OS X Operating system, or both of them, we could work on every computer operating systems, and on every trademarks of computers.
We are specilized to repair all computers (HP / Acer / Asus / Toshiba / Dell / Lenovo-IBM / Sony / Etc.) and for every problem you could have. We are strong because we could come quickly to repair or configure some components or materials (when it is possible of course, it depends the time we could have), but, in general, in 12 hours maximum.
In every situation, and often, you could get up your repaired computer in 12 or 24 hours, just not if we have to buy a special part of it, but, we try to be excellent in every situation when we have to do some computer repair on Passy, Combloux or Sallanches.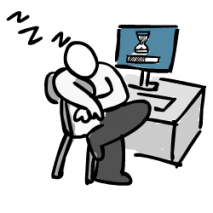 IT Support for viruses or malwares
We are habituated to repair computers that had attacks by some unusual programs, that gives you a lot of pub and spams on your browser, or in your entire computer, sometimes they could be hard to delete properly.
Easyclix knows a lot of technics to delete them, principaly for Windows computers, and, sometimes, for Mac computers.
This includes : deleting some unwantaible programs, deleting viruses and malwares, browser cleaning (chrome, firefox, IE, Safari web browsers), optimization of your computer at startup, deleting some unused programs, perfs optimization and memory optimization.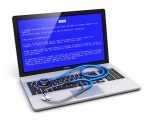 Blocked computer needs to be repaired ?
Sometimes, with a bad update of your operating system, or if you did a bad action on your computer, it won't start correctly or does not have a normal behavior.
Easyclix could repair every blocked computer and in a lot of cases, could recover all your personnal or professionnal datas and copy them to your laptop, desktop or external hard disk drive.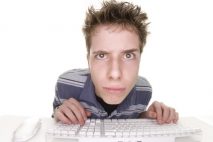 Computer services on Passy, Sallanches and Combloux
Easyclix could repair all the operating systems, windows, OSX or Linux, and could help you on a lot of programs like Office, VLC, Skype, Outlook, Thunderbird, etc…
Here there is a little listing of all our skills
Microsoft Windows XP / Vista / 7 / 8 and 8.1 / Windows 10
Mac OS X Lion all versions et Time Capsule configuration
Pack office 2003 / 2007 / 2010 / 2013 / 2016 / and Office 360
Outlook all versions (help on .pst files, imports/exports of emails)
Using files/folders, clean your computer, etc.
Web programming in PHP / MySQL / HTML5 / CSS3 / Javascript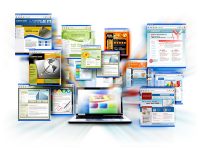 Website creation on Passy, Sallanches and Combloux
Since 2011, Easyclix has realized a lot of websites for professionnal activities, just to, present their enterprise or to make a special business online, or sell products on a e-commerce website. We could create every website, and follow all your SEO if you need to be in the first page of Google !
If you would like to create a website with us, please contact Easyclix and take a first RDV to determine your project.
Discover here our different skills to create a website : Website Creation on Chamonix, Sallanches and Megève and here our réalisations.