Websites Creation Service on Chamonix, Sallanches, Megève, and on the Arve's valley
The Websites Creation Service is purposed on all the Chamonix'valley (Chamonix, Sallanches, Megève, Passy) and in every other city in France of course ! Please contact Easyclix for your website project, like that we could have a first look on your project and purpose to you the correct price.
Easyclix could do 100% of your website creation project
conception writing texts and infos design put on line follow support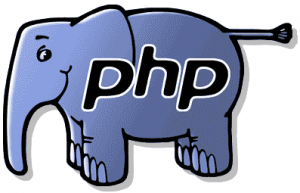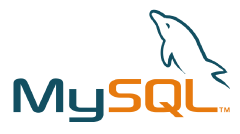 Easyclix development is in Open Source languages
HTML CSS PHP MySQL JQUERY
on the CMS Easyclix, WordPress, Joomla, Prestashop, Magento, OSCommerce, etc. (sur demande)


If you need to create a website to develop your  professionnal activity and be known on the Internet ?
You think good ! In statistics, 1 customer/5 could found you on the Internet, and this chiffer could be more, depends of your activity …
Easyclix company is specialized to build professionnals websites, for example just to do a presentation of your activity, or an E-commerce Website
(to sell online  all your products) or others types of websites (hostels, Bungee, Restaurant, Crafts, Cinema, etc.
As you want, Easyclix could develop anything !
Presentation Website Creation
Simply to present your professionnal activity, Easyclix could develop for your enterprise a little website, with texts, photos, videos, and any informations that you need to  present  your business.
A website is build as your activity is, and you could be assured  that we could create any websites for any activities, and with all the integrated functionality (eg : reservations systems for hostels, film presentation for a cinema, form to ask some special stuff for a chemical company, etc.)
You can see after these lines some examples of our customers
To see all our realisations, please visit our page "Our realisations".
Cinéma Vox de Chamonix




Cinéma

 Parc de Merlet Les Houches




Animal's Natural Park

 P.C.M.B. Passy




Coolant maker and seller
E-commerce website creation
If your activity consists to sell products on the Internet, or if your local business needs to enlarge his customers to touch other people in France, or in the World, you have in this case to choose an E-commerce Website creation.
An E-commerce website presents all your products, and the prices and could integrate promotions systems, or fidelity card concept for example. A cart is present for the virtual customer and, after his products choice finished, he his redirected to pay online directly by credit card with Paypal, or with a terminal bank system installed.
You can see after these lines some examples developped for our customers
To see all our realisations, please visit our page "Our realisations".
 Couche Incontinence Marcq


Sell Incontinence Products


Kiloshow Lille




Sell Products for student parties

Produits de Savoie Chamonix




Sell Savoie Products
Websites creation adapted for Smartphones
If your website is "old", and created full years ago, is non adapted to be viewed with a Smartphone, Easyclix could work for you to adapt it to be consulted by this new consultation mode, used by more people today (one person/2 today consults a website with his Smartphone).
Actually, if you ask for some Web Agency to create a Website, this one will be adapted automatically for the Smartphones at the init (that's why you pay a little bit more today to create a website), because today it is impossible to not do that, your website has to be adapted to every screens that exists (responsive mode or mobile mode if functionalities are too hard to adapt in responsive mode).
Hosting your website
If you create a website, you will need to find an host to put in  on a server that is online 24h/24, and a domain name.
If you have an host, Easyclix will take all your login/password access and will put online your website for you.
If not, Easyclix could take for you the correct registar service, with OVH in France.
Easyclix loves to work with OVH, that purposes good utils to host a website, and corrects prices.
We will do all the actions needed to put your project online when this one will be finished, and we will process to all the tests necessary to be sure that all the website works correctly on the host (we will adapt the source code if necessary).
With a registar, you will have all these services too : Emails, DataBases in MySQL or PostGreSQL, and hard drive storage