IT Support and computer repair on Megève and Praz-sur-Arly
Easyclix offers services for computer troubleshooting, and PC / Mac repair on Megève and Praz-sur-Arly.
This can only be done by appointment by contacting our computer services company (located in Chamonix Mont-Blanc) at the phone number indicated in the banner. above.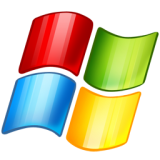 IT Support on Microsoft Windows on Megève
Easyclix is competent to repair your computer equipped with a Microsoft Windows Operating system.
From Windows 98 to Windows 10 (including Vista, Windows 7, Windows 8 and 8.1, and older versions of Windows if you need it), Easyclix will help you to troubleshoot your computer, whether if it is a driver problem, a system crash, or a Virus and malware problem.
We work on Megève and Praz-sur-Arly for computer troubleshooting for Windows PC, contact us for more informations !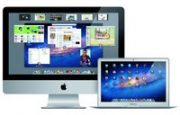 Apple computer repair (iMac, Macbook Pro, macbook Air, etc.)
Computers Repairs on Apple machines include the iMac, Macbook Pro and Macbook Air, such as upgrading your machine's OS X operating system (or reinstallation, upgrade or downgrade of OSX).
On the hardware side we can repair hard disks, batteries, Wi-Fi cards, DVD units or defective RAM.
In terms of optimizing your Mac we can do the replacement of your hard drive by an SSD, and add RAM to boost your mac.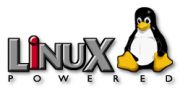 IT Support on Linux, on Mac or PC computers
If you have a Linux installed on your Macbook or desktop/laptop PC, and you have some problems with your free Linux operating system, Easyclix can also repair these Linux troubleshooting on Megève and Praz-sur-Arly.
Fan of this Open Source operating system since 2004, Easyclix can help you on Linux, whatever the distribution concerned.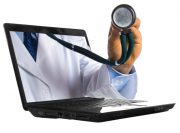 Troubleshooting at home in Megève, or remotely
Your computer troubleshooting can be carried out either at your place directly, or remotely, if it is necessary and urgent (provided that your computer can at least, have an Internet access and that you have the possibility to install remote control software on the computer). So that we can do IT Support for you.
Remote troubleshooting cannot be used for hardware problems, in which case we must treat your machine on our workshop.
Remotely, we can handle the problems and optimizations of your computer type PC or Mac.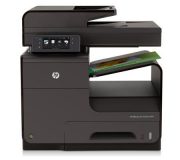 Printer installation or troubleshooting in Megève
Easyclix can help you to configure your printer, by USB cable or by Wifi connexion on Megève, and make sure that all your devices can access it in the house (subject to the eligibility of the purchased device). We can install any brand of printer on any devices (Mac, PC, iPad, Smartphones), such as Brother, Xerox, Samsung, Epson, Canon, HP, etc.
We can set up the printer, the scanner, the fax (if you have a fax line) and set up the others functions of the printer if necessary (for companies with a professional and big printer). If possible, to configure emails from The printer and directories in FTP allowing sharing on the local network.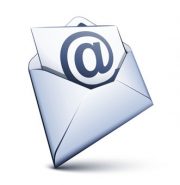 IT Support on mailbox in Megève and Praz sur Arly
If you encounter problems with your mailbox on Megève, Easyclix could help you in some things, namely: setting your mailbox on Smartphone, Tablet or PC / Mac computer, or choosing a good software Management of emails (like Outlook / Thunderbird), or if your mailbox had become inaccessible due to hacking or loss of password, we can have solutions to propose to you.
Thank you for contacting us and describing your email box concern before making a decision on a possible support.