A website for your company in Megève or Praz-sur-Arly
Easyclix offers a service of Websites creation, for any professional activity.
Specializing in the Websites creation, such as e-commerce and personalized websites, Easyclix is ok to create for you any kind of websites, and also offers you a special IT management project service for Web Business Apps.
Our solutions are made just for you, according to what you need and according to today's websites standards (responsive site, W3C consortium, adaptability to all devices like tablets, Smartphones and any brands of computers, etc.).

Websites creation in HTML5, CSS3 and Javascript on Megève and Praz-sur-Arly
Easyclix, with its experience in creating websites since almost 10 years, offers to develop in Open Source web programming languages, that are completely free and fully integrated into the largest websites today. All websites are developed in HTML5, CSS3, MySQL (as a database support), PHP and Javascript / Ajax for dynamic side of operations, and optimized exchanges client >< web server.
The websites developed are hosted on Linux servers at OVH Registar company in France, or on any other Registar of your choice.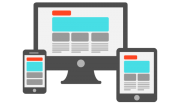 A website to present your business and reference it on Megève
If Your choice of website creation on Megève can be presented in the form of a standard and traditional website, more precisely it will present your activity, your work, your physical shop …
In a few pages, you present your activity to your customers, And these will find you with a search engine, with any keywords you have defined. Here, no online sales, you encourage your customers to contact you by email or phone in order to benefit from your know-how, your services, or to find you at the address you are situated.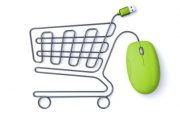 An E-commerce website to generate sales not on Megève, but anywhere else
If you are a merchant, you may have to create an e-commerce website on Megève in order to optimize your sales elsewhere in France than in the municipality in which your business is located (and anywhere else).
The goal is to present on-line all the products that you propose in your shop, and refer them correctly, so that potential customers can find them, no matter where they are in France. A web payment bank terminal is available for your customers to buy their purchases on your website (Paypal is possible too).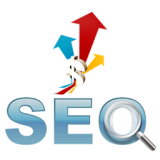 SEO in Megève and Praz-sur-Arly
If you have a professionnal website, today 95% of small businesses have a website to present their activity on the Internet. But, if no one is able to find your website unless they already have the exact address of your website, then you lose a huge amount of customers!
Easyclix offers its services of referencing websites, S.E.O. specialist (Natural referencing in Megève) by optimizing your website, and possibly according to the competition of the chosen keywords, will launch for you a more thorough campaign to go out in the top 5 Google on the first page of it, and finally be findable for related terms with your job!